Day 24.

I love to bake these when I have bananas that are starting to turn. They're super simple, and very tasty. Muffin batter can also be frozen! Did you know that?? Put the batter in the muffin tins with liners. Freeze until solid, then store in a ziploc bag. Add 10 minutes to bake time.

Here's what you'll need for these.


3 or 4 ripe bananas, smashed
1/3 cup melted butter
3/4 cup sugar
1 egg, beaten
1 teaspoon vanilla
1 teaspoon baking soda
Pinch of salt
1 1/2 cup flour
1 cup chopped nuts



Peel the bananas. I like to put them in a ziploc bag to smash.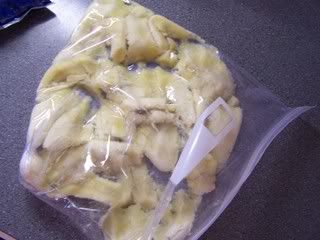 It makes the smashing easier. Your kids can do it, or you can let out some aggression.



Really let it out.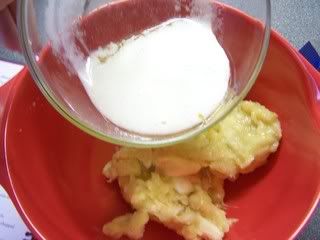 Put the bananas in a bowl, and use a spoon to mix the melted butter into the bananas.



Mix in the egg, sugar and vanilla.



Sprinkle the baking soda and salt over the mixture and mix in.



Add the flour and mix until just incorporated.



Like this.



Fold in the nuts.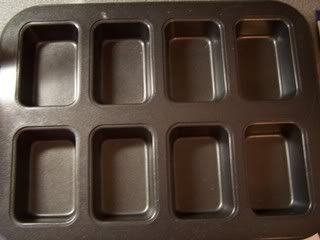 Usually, I use a muffin pan, but I thought I would try out this mini loaf pan.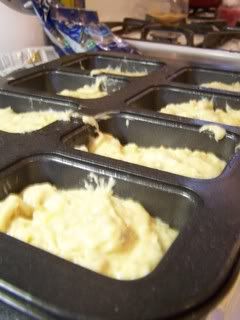 Scoop the batter into the pan. Sometimes I'll sprinkle cinnamon and sugar over the tops.
Bake at 350* for 25-30 minutes.



Cool on a rack.http://www.blogger.com/post-create.g?blogID=1825163307145060185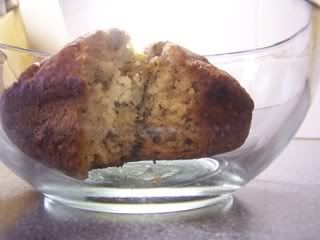 Serve warm.