Day 13.

I hope you'll forgive me for not getting this posted yesterday. I was gone allllllll day, and didn't even fix supper before I went to work. I made this today to take to some friends who had just had a baby. Hopefully K thinks all the labor was worth it for the pie!

Here's what you'll need.


2 sticks butter, softened
1 1/2 cups sugar
4 ounces unsweetened chocolate
1 teaspoon vanilla
1 graham cracker pie shell or 1 baked pie shell.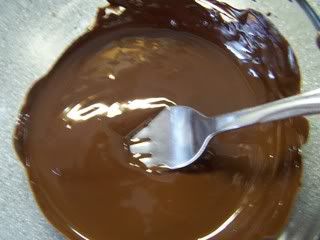 You'll need to melt the chocolate. I start out at 60 seconds in the microwave, stir, then go in 30 second increments until all melted.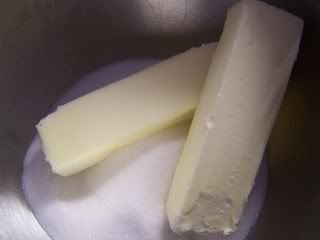 Beat the butter and sugar until light and fluffy.



Once the chocolate has cooled a little, pour it into the butter/sugar mixture.



Now. Add in the vanilla and mix. Then. Crack one egg into the bowl, and beat for 4-6 minutes. Repeat with the other 3 eggs, beating each one for 4-6 minutes. This gives the pie its fluffiness, so it's important to mix each egg at least 4 minutes. I usually do the first three eggs for 4 minutes, then the last one for 5 on a little higher speed. It's also helpful to use a whisk attachment for your mixer if you have one.



You should end up with something like this.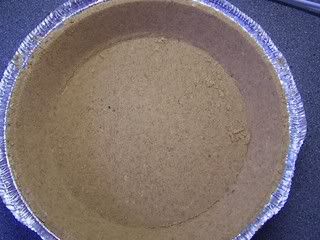 Break out your pie shell. I've used regular, prebaked shells and graham cracker crust. Today I used graham cracker, just because I didn't have a lot of time.



Plop it into the shell and refrigerate at least 4 hours. Top with whipped cream before serving.