Day 29.
This recipe is for my friend, Megan and her son Parker. Megan cut my hair today, and we were discussing my blog. I mentioned that I was blogging about bubble pizza tonight, and Megan was uber-excited! So, Megan and Parker, this one's for you guys!!! Millie is having her VERY FIRST SLEEPOVER tonight, so I thought this one would be fun for the girls. They really liked it!

Here's what you need.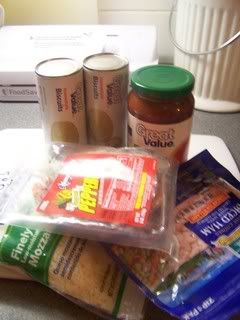 2 cans of biscuits
1 jar pizza sauce
Toppings of your choice
1 package mozzarella cheese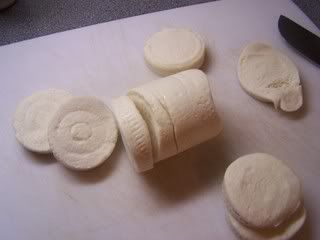 Pop open your can of biscuits.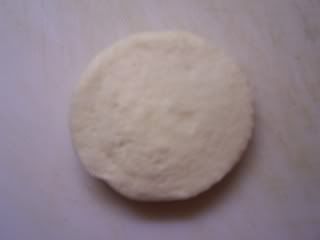 Separate out the biscuits.



Cut the biscuits in half.



Then in half again, cutting each biscuit into 4 pieces.



After cutting both cans of biscuits, lay them in a single layer in a 9X13 pan.



Spoon about half a jar of pizza sauce onto the biscuits. Don't saturate the biscuits totally.



For ours tonight, we used ham.



And pepperoni.

Pop it into a preheated 400* oven for 15-20 minutes. After 15-20 minutes, top the pizza with cheese. Bake for about 5 minutes more, or until the cheese is all melted.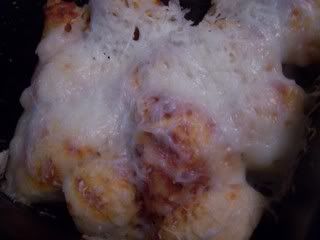 Good thing I had such great help, huh?