Day 4:

Risotto. Oh, risotto.
I've always been a bit intimidated by risotto. I love the stuff, but I've never attempted making it myself. Until today.

Here we go.

This is what you need.




1 1/2 cups Aborio rice
4 tablespoons Olive oil - divided
7 cups of chicken stock, warmed
1/4 cup white wine or chicken stock
Onion
2 tablespoons Butter
Chicken- about 2 cups - leftover, or freshly baked. Mine was baking in the oven.

Here's what you do.



Put your onion on a cutting board. Chop off one end.



Chop off the other end.



Use your knife to make a small slice in the skin, removing the outer layer or two.



Chop that baby in half.



Use your knife to make several thin cuts all along the onion.



Rotate the onion 90 degrees and chop again, so you have a nice dice on it.



Amelia took this shot of the butter. She said it looked like it was going to attack. Funny kid.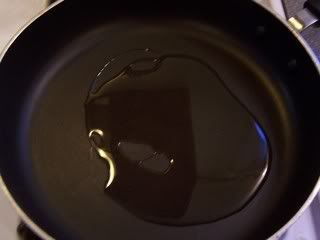 Put 2 tablespoons of olive oil in a pan, over medium heat.



Add your onions to the pan.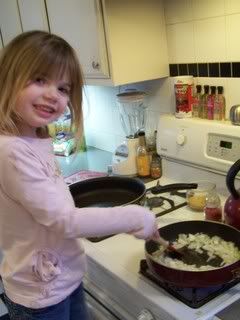 Stir 'em around in the pan.



'Till they look like this. Once they do, remove them from the heat.



In another, larger pan at medium heat, add the other 2 tablespoons of olive oil.



Add in the rice.



Stir the rice around for about 2 minutes, until it starts to look toasty brown.



Add 1/4 cup white wine or chicken broth.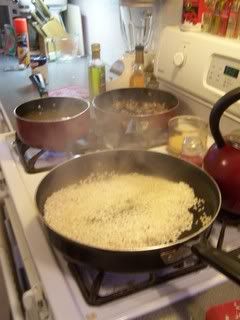 Keep your head back. It'll steam up.



Start adding in your warm chicken broth, a cup at a time. I had mine warming on another burner. As the rice absorbs the liquid, add more, a cup at a time. This can take a while, like 20 minutes or so.



At this point, your help will probably get bored and abandon you for cartoons.



After all the chicken broth is absorbed into the rice, stir in your butter and diced chicken.



I also added some Parmesan cheese and parsley. You would also put the onions back in at this time.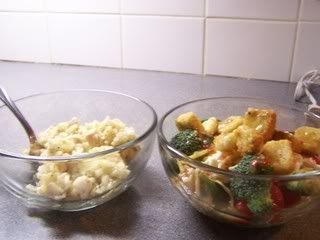 Yum. I like my risotto with a big, fat salad.

Take that, risotto!