Day 30.

I was having a major chocolate craving, so I pulled out this recipe for homemade brownies. None of that boxed junk! This is the real deal!

Here's what you'll need.


1/2 c. melted butter
1/3c. unsweetened cocoa powder
1/2c. flour
1/4tsp. baking powder
1c. sugar
1tsp. vanilla extract
2 eggs
1/4 tsp. salt

Preheat oven to 350*. Grease a 9x9 or 8x8 baking pan.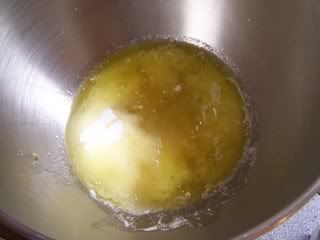 Mix butter, sugar and vanilla together.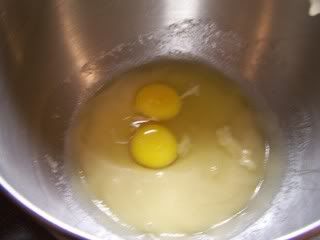 Beat in the eggs.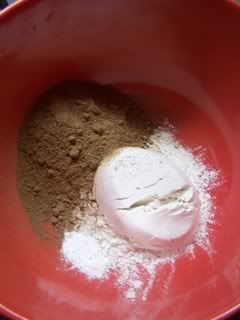 In a medium mixing bowl, combine flour, coca, baking powder and salt.



Stir until well mixed.

Stir into the egg mixture.



Now is the time where you can add extra stuff. I opted for mini chocolate chips and pecans.



Add those to the bowl and mix well.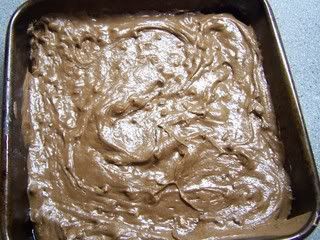 Spread into your prepared pan. Bake for 20 to 25 minutes or until the brownie begins to pull away from the sides of the pan.



Like this. You can also test the center with a knife. If it comes out clean, your brownies are done.

I'll let you in on a little secret. This is my favorite way to eat these brownies.



Ah. Heavenly.