Day 17.

These are Pioneer Woman's Apple Dumplings. They are amazing.

Here's what you'll need.


2 cans of crescent rolls
2 apples
2 sticks of butter
1 1/2 cups sugar
1 teaspoon of vanilla
1 can of Sprite or Mt. Dew, generic is fine too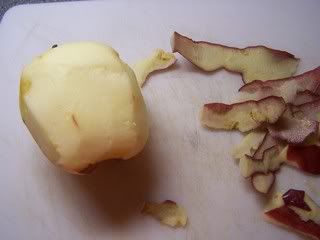 Peel your apples.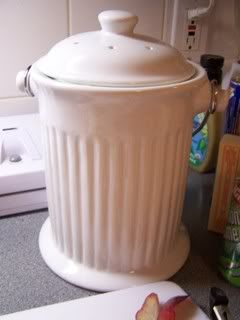 If you have one, compost your peels! I got this composter for Christmas, but it just came in the mail the other day. I'm so excited to be using it!!!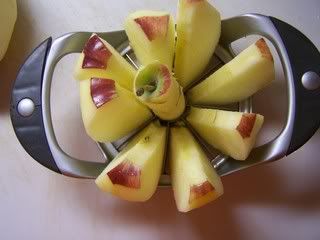 Slice up your apples into eight pieces each.



Like this.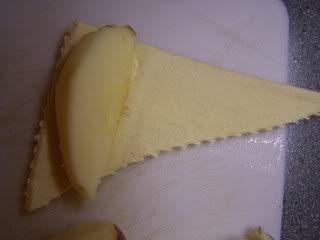 Open your crescents and place one slice of apple on each one.



Roll 'em up.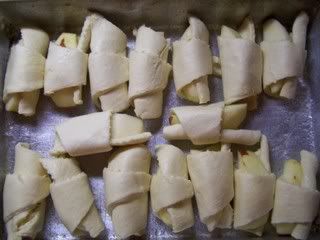 Place them in a greased 9x13 pan. Fit 'em in however you can.



Melt the butter in a saucepan.



Add in the sugar, and barely stir.



Stir in the vanilla.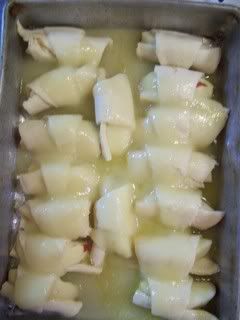 Pour that over the apples.



Now, sprinkle the tops liberally with a cinnamon sugar mixture. It's okay to go a little heavy. That just makes 'em better. :)



After that, pour about half the can of Sprite over the top.

Bake these in a 350* oven for about 40 minutes or until bubbly.
These are amazing with ice cream. :)