Day 27.

Sorry I didn't get this posted last night, but I laid down with Amelia and ended up falling asleep at 9pm! Guess I needed it! I made these chicken packets thinking of my friend, Amanda, who requested I do beef wellington. Eeep! That's scary! But here's you a Phyllo recipe, Amanda!

Here's what you'll need.


2 boneless, skinless chicken breasts
6 sheets of Phyllo
Minced garlic (about 1 tablespoon)
Basil (about 1 1/2 tsp.)
Pepper
Herbs de Provence (about 1 tsp.)***
about 1 cup of mozzarella cheese
Melted butter (about 2 tablespoons)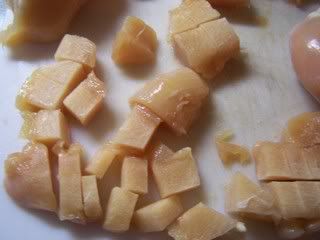 Start out by chopping the chicken into bite sized pieces.



Heat some olive oil in a pan.



Toss in the chicken.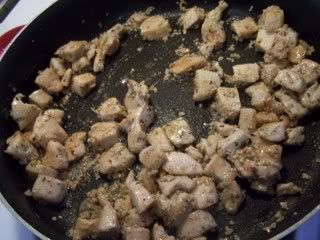 When the chicken is pretty well cooked through, add the garlic, basil, pepper and herbs. Stir in the cheese and set it aside to cool.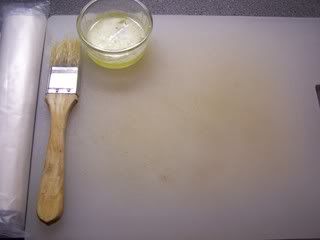 Lay out the stuff for your Phyllo. If you've never worked with Phyllo, the only thing you really need to know is that it dries out VERY quickly. You need to have everything ready to go. It's not a bad idea to cover the Phyllo that's waiting to be used with a damp towel.



Open the Phyllo package and unroll it. Separate out 6 sheets.



Lay out a sheet, and brush it lightly with butter.



Fold the sheet in half, lengthwise.



Brush lightly with butter.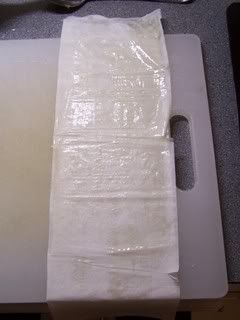 Turn in 90 degrees so it's long and skinny.



Place 1/6th of the chicken onto the bottom third of the pastry.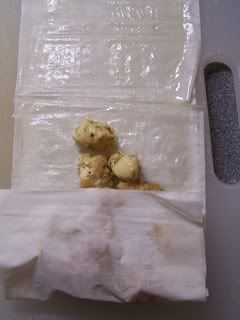 Fold the bottom up over the chicken.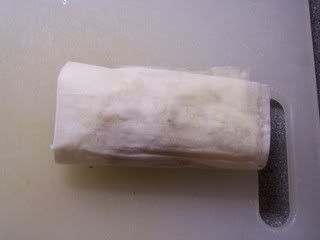 Roll it up the rest of the way.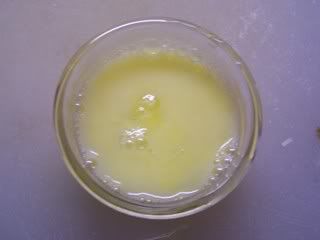 Mix up an egg wash (1 egg and a splash of milk or water)



Brush the top of each packet with the egg wash.



Bake at 325* until browned and crispy on top.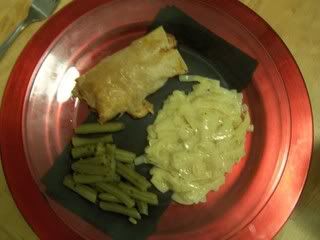 Delicious!

**If you don't have Herbs de Provence, you can use:
Rosemary
Thyme
Sage
Basil
or a combination of any of the above.**