Day 36.

I had to sub this morning, so I knew it would be best to throw something into the crockpot for supper. We love this pulled pork recipe, and it so simple! I had bought a huge pork roast, so we invited a couple of friends over to help eat it. There's still a ton left!

Here's what you'll need.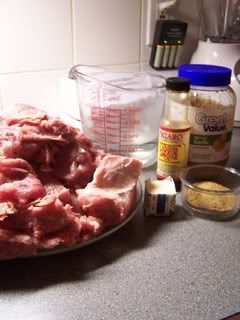 1 3-4 lb. pork roast (You can go cheap here 'cause we'll cook it slowly)
1 tablespoon butter
1 tablespoon cajun seasoning
4 cups water
1 tablespoon liquid smoke
4 cloves garlic, chopped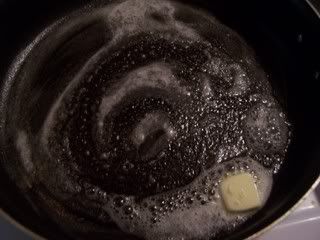 Melt the butter in a large pan.



Cut the pork into large-ish chunks and add to the pan of melted butter. Season liberally with the cajun seasoning. Cook on all sides until nicely browned.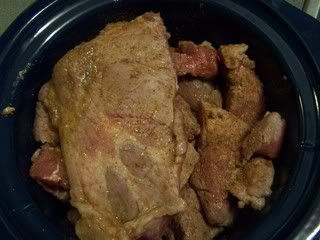 Add the browned pork to your crockpot.



Add the water, garlic and liquid smoke. Stir well.

Cook on high for 6 hours.



After 6 hours, take the pork out of the crockpot and shred it. Add back to the crockpot to keep warm while serving.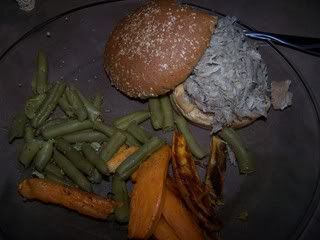 Yum. You can add barbeque sauce to the top if you wish, but I like it plain.

In this instance, I used a much larger roast. I found one on sale that was bone-in that was the same price as one half the size that was boneless. Did that make sense? I bought an almost 8 lb. roast for the same price as a 4 lb. boneless. Okay. That was better. Anyway. We have lots over, but we'll freeze it for a quick meal later on.

Our friend, Todd, who ate with us said it was awesome. So did my friend, Jamie. Todd actually volunteered to be the critic for my food posted on the blog. I may have to take him up on that. :)