Day 47.

Alright. Before we get to the recipe, I have new stuff to show off.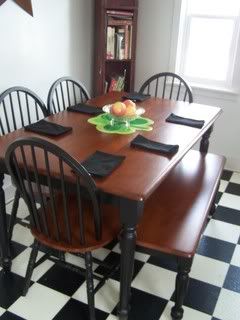 My new table and chairs. I bought our previous set used before we got married, going on 6 years ago. I love the new one!

And, thanks to Barbara, the amazing insurance lady, here's my new stove!! (And I'm not just saying she's awesome because she reads the blog)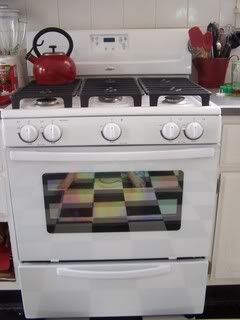 The middle burner can be used two ways.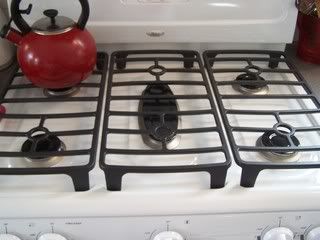 Like this.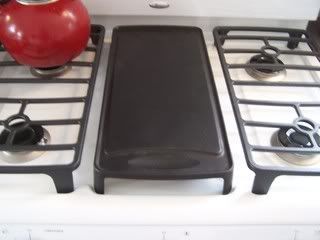 Or like this. How cool is that??????

Ahem.

So, on to the meal.

We love pancakes. But. Millie likes chocolate chip, I like blueberry and Kurt likes chocolate chip or plain. What to do? Well. I'll show you.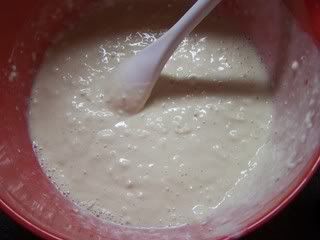 Mix up some pancakes. I cheat and use the "Just Add Water" mix. Yeah. I'm lazy like that.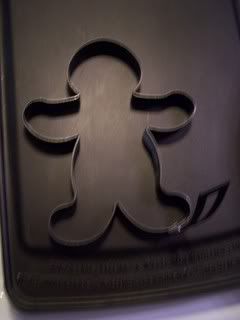 How cute is this guy?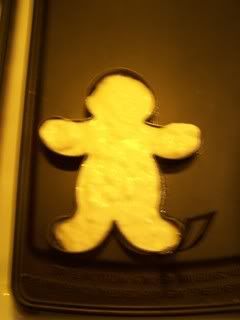 Filled up!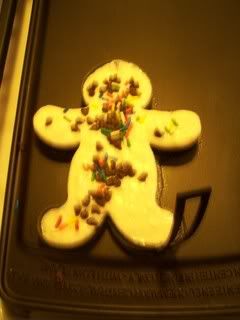 Since Millie wanted chocolate chip, I just sprinkled a couple of mini chips onto the batter once it was poured. Some sprinkles too. 'Cause we're fancy.



For blueberry, I poured out the batter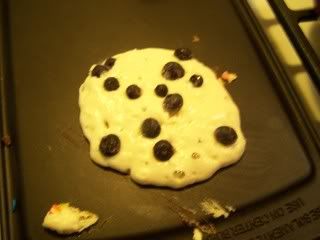 then sprinkle on some blueberries! Mine were frozen, but they defrost enough.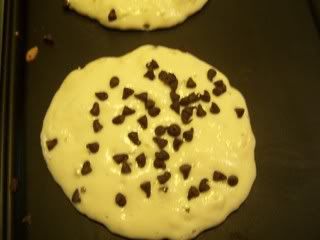 More chocolate chip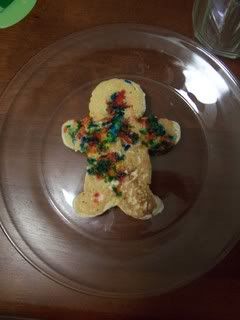 Here's Millie's pancake man.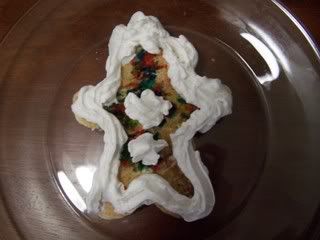 The best way to top chocolate chip pancakes? With whipped cream!!



Blueberry deliciousness!!