Day 44.

I made this for tomorrow's lunch. Today I actually didn't cook a meal! We just kind of foraged for lunch, then went to my in-law's to see my adorable nephew, Liam. We ended up going out for supper with Kurt's sister and her husband, Kurt. Funny. We went to a nearby barbeque place and it was awesome!

Anyway, my parents are coming over tomorrow to help us mount our plasma TV above the fireplace. Keep your fingers crossed that it holds!!!!!!

Now, onto this super delish salad.

Here's what you'll need.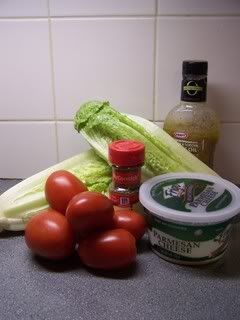 2 hearts of romaine
5 tomatoes
1/4 cup parmesan cheese
about 2 teaspoons dried basil
Some sort of vinaigrette dressing-mine is basil parmesan flavor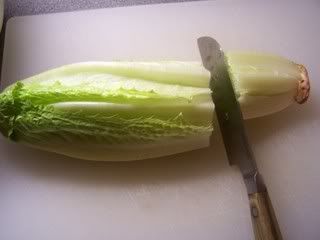 To chop the romaine, lop off the root end



Check the top end. It may need trimmed, but this one looked okay.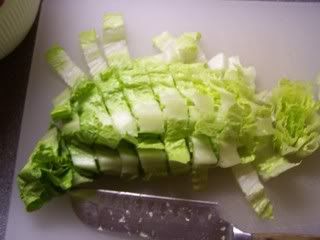 Slice the romaine heart



Then pull your knife through the middle of the pile, slicing it in half horizontally.



Pile all the romaine in a big bowl.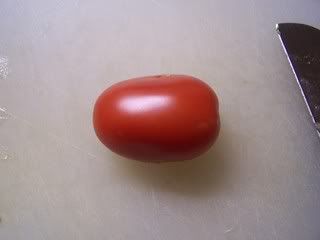 Now for the tomatoes....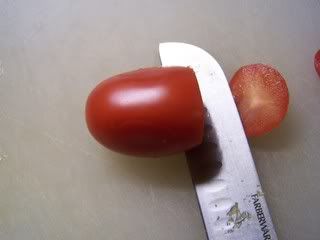 Slice off one end...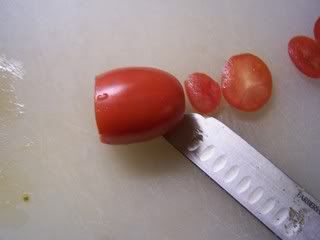 then the other.



Slice the tomato in half.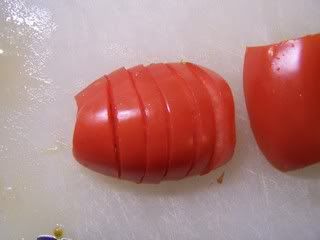 Make several slices in the tomato,



then rotate it 90 degrees



Now dice it!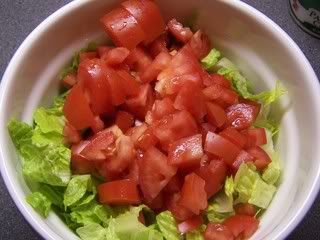 Then throw it in the bowl.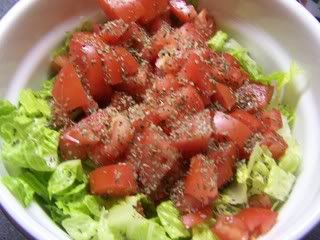 Sprinkle the basil over the top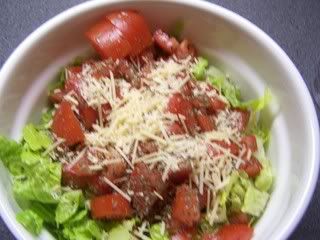 and the parmesan.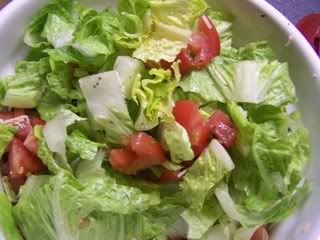 Toss well. Add dressing just before serving.

I don't have a picture of the finished product because we aren't eating it until tomorrow. :) I'll post a picture of that tomorrow.