Day 41.

We were in the mood for something new, so I pulled out this recipe for paella. It was good, but I think next time I may substitute orzo for the couscous.

Here's what you'll need.


2 tablespoons olive oil
4-5 cloves garlic
1/2 lb. sausage, diced
1 chicken breast, diced into bite-sized pieces
1/2 lb. shrimp, diced into bite-sized pieces
1 1/2 cups chicken stock
1/2 cup frozen peas
1 10 oz. box couscous
1 tomato
Bunch cilantro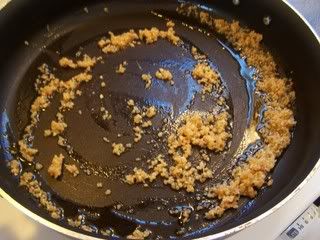 Heat the olive oil in a skillet and add the garlic. Cook for just a few minutes.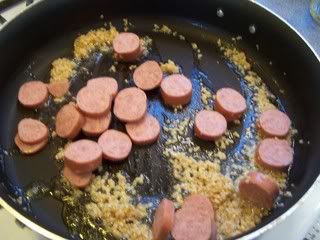 Add the sausage.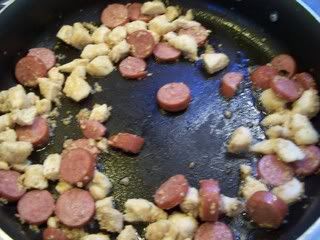 Add the chicken and cook through.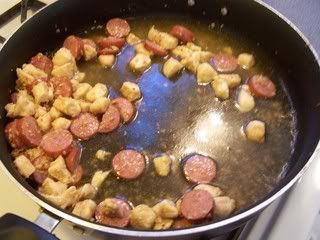 Pour in the chicken stock and bring to a boil.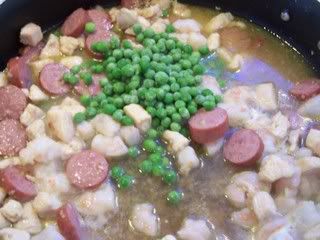 Add in the shrimp and peas. Cook for 2 minutes.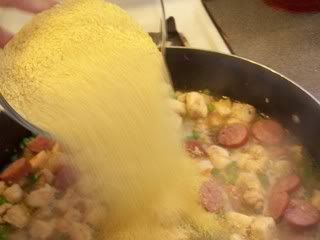 Pour in the couscous.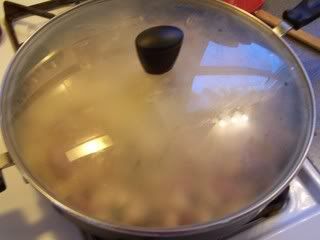 Stir, remove from heat and cover. Steam for 5 minutes.



Remove from heat and fluff with a fork. Turn the heat back on medium, and heat through again.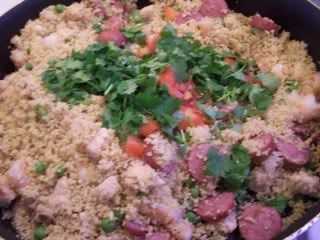 Add in the diced tomato and chopped cilantro.



Yum.