Day 46.

This pizza casserole is a really good substitute for lasagna when you just don't have the time to make it. Like tonight. :)

Here's what you'll need.


2 cups egg noodles
1 jar pizza sauce
4 tablespoons milk
about 1/2 package pepperoni (Vegetarians, sub in some green peppers)
3 cloves garlic
1 cup shredded mozzarella cheese

Preheat oven to 350*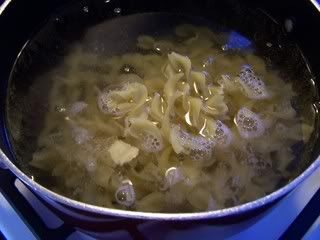 Cook noodles as package directs



In a bowl, stir together the pizza sauce, garlic, milk and pepperoni. I probably should have diced the pepperoni, but I didn't. Eh. Oh well.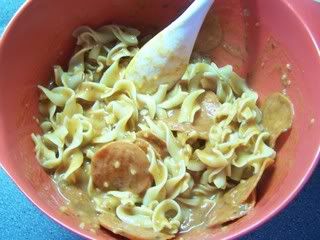 Stir the cooked noodles into the bowl.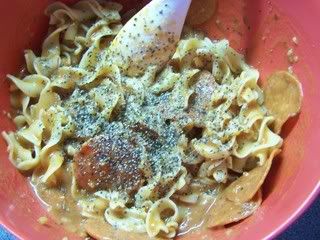 Season with pepper. (I used some basil too.)



Pour mixture into a 2 quart oven safe dish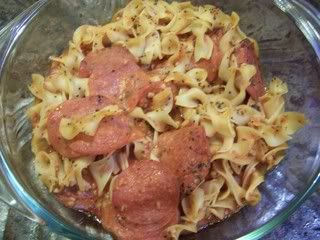 Bake for 20 minutes.



After 20 minutes, remove from oven and top with cheese. Bake 5-10 minutes more, until cheese is melted.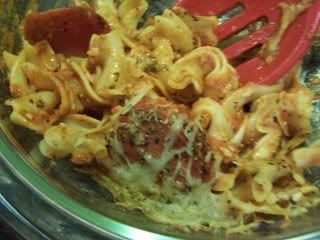 Yum.