Day 49.

Today was going to be busy, so I knew I had better pull out the crockpot! We hadn't had a regular ol roast in quite a while, so I figured we should do that.

Here's what you'll need.


1 2-3 pound beef roast
1 onion
Some carrots
Some potatoes
1 cup water
1 package onion soup mix

Put the roast in the crockpot.



Then dice and add the carrots,



the potatoes



and the onion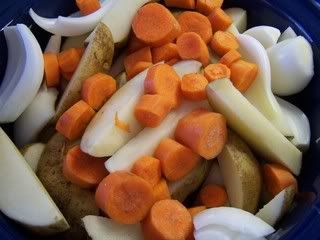 Like so!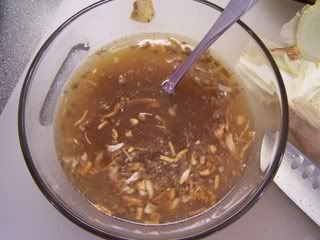 Mix the soup mix and water.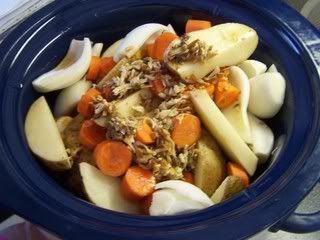 Pour it over the top.



Cook on high for about 6 hours then turn to low until serving time. I put this on at 8am and turned it to low at 3. We ate at 5:30.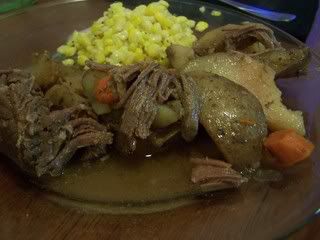 And it was awesome.