Day 54.

I love this bread, and making it in the bread machine means it's super easy to do.

Here's what you'll need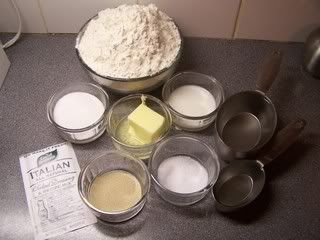 1 1/3 C. water
3 Tbsp. butter, softened
2 Tbsp. milk
4 C. bread flour
1 envelope dry italian dressing mix
1/4 C. sugar
1 3/4 tsp. salt
2 1/4 tsp. bread machine yeast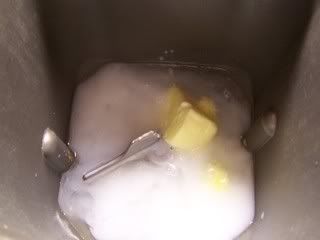 Using your machine pan, add the water, butter and milk.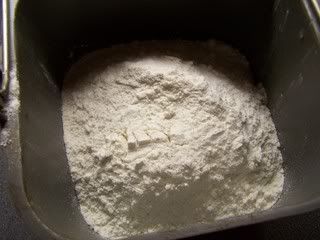 Add the flour.



Then, add the dressing mix, sugar and salt.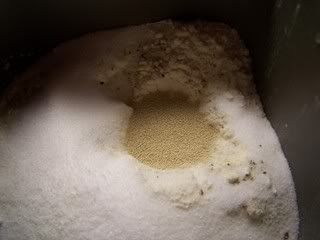 Make a little pocket in the dry ingredients, then add the yeast.



Drop the pan into the machine.



When it comes to the settings, use the Basic/White cycle. Medium or light crust, and you can use the rapid option if your machine has it.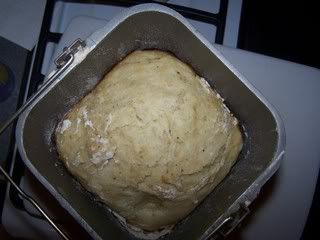 Once the cycle is finished, let the bread cool a bit.



Finish cooling, then slice!

Sometimes, we'll make garlic bread out of this. Other times, we just toast it up a bit to have with soup. Delish!