Day 51.

These are the cookies that I "invented" this week. I took a couple of different recipe and mashed them together and tweaked some other bits, then Ta-Da!

Here's what you'll need for these.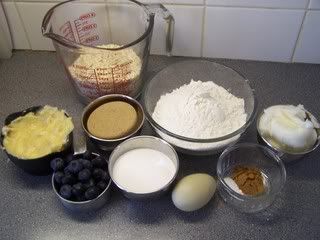 1 1/2 cups flour
1/2 tsp. baking soda
1 tsp. cinnamon
3/4 cup shortening
1/2 cup white sugar
1/2 cup brown sugar
1 egg
1 cup mashed bananas (about 2 bananas)
1 3/4 cup quick cooking oats
1/2 cup blueberries

Preheat oven to 400*



Combine the flour, baking soda and cinnamon.



Add the shortening and both sugars to a mixing bowl.



Cream together.



Add the egg to the mixing bowl,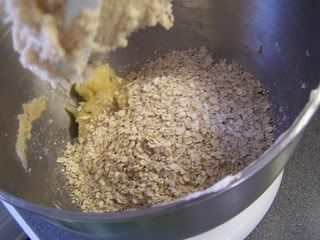 along with the bananas and oatmeal.



Mix well.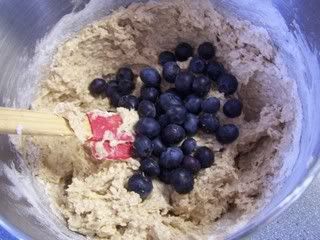 Add the blueberries



and fold in gently.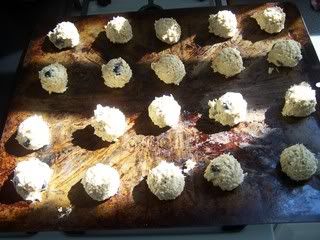 Use a cookie scoop to portion out dough.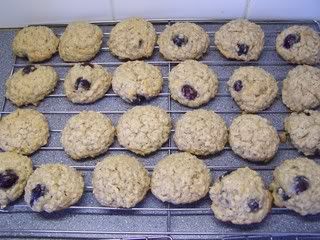 Bake for about 10 minutes. Cool on a wire rack.

We all really enjoyed these cookies. They stayed super soft, even after they were stored overnight. MMmmm!