Day 39.

This recipe is great as a side dish or, as I'm also going to show you, as a main dish. With just a few changes, this can be vegetarian friendly as well. Let's get started!

Here's what you'll need.


2 tablespoons butter
1 cup orzo
2 cups chicken stock (vegetarians, use veggie stock)
1/2 cup shredded parmesan cheese
Dried basil



Melt the butter in a large, deep skillet.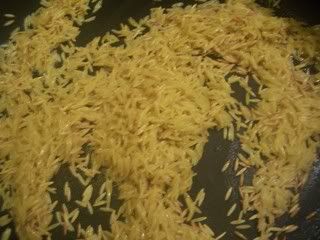 Add the orzo and toast to a light brown.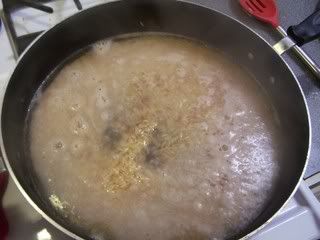 Once it gets to be a color you like, pour in the chicken stock.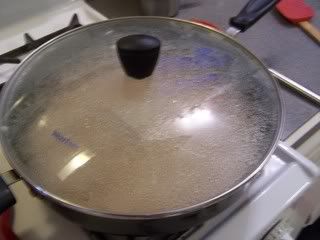 Bring it to a boil, then cover and reduce to a simmer. Simmer for about 15-20 minutes, or until all the liquid is absorbed.



It should look kind of like this. Yum. But wait. It gets better.



Add in the shredded parmesan.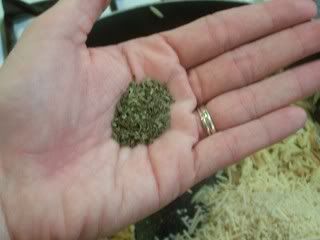 Add in the dried basil, about a teaspoon full or so.



Stir well to combine.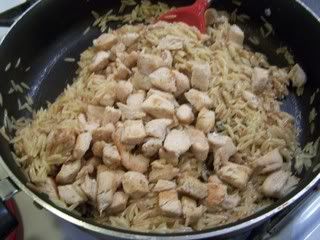 Now, to serve this as a main dish, throw in some diced, cooked chicken breasts. I used 2 here.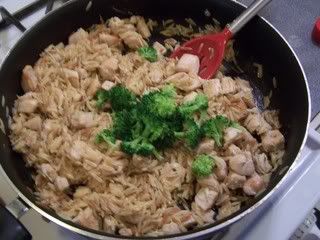 I also put in some steamed broccoli.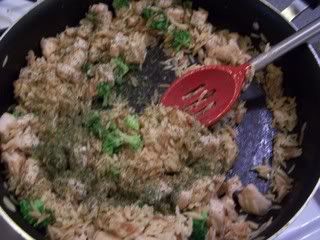 Stir it all together and top with some dried parsley.



This is great with a big salad.



Delish!