Day 48.

Since today is Ash Wednesday, we can't eat meat since we are Catholic. Tonight's supper was simply spaghetti with meatless sauce. Pretty uninspiring. Except for the bread. ;) This is a great way to use up any extra buns you may have lying around.

Here's what you'll need.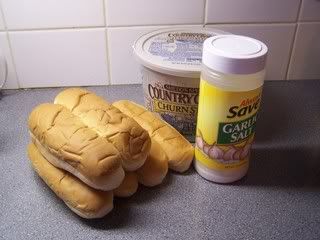 Buns, either hamburger or hot dog
Butter
Garlic salt

Preheat your oven to 400*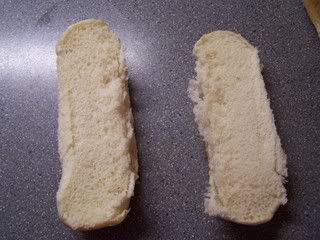 Split the buns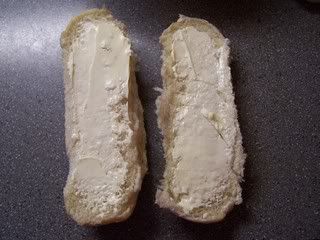 Slather each half with some butter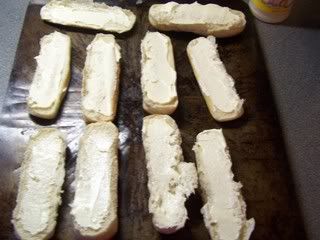 Lay 'em out on a baking sheet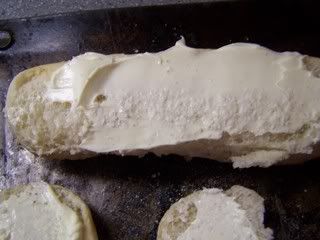 Sprinkle with the garlic salt



These looked a little blah, so I sprinkled on some parsley too.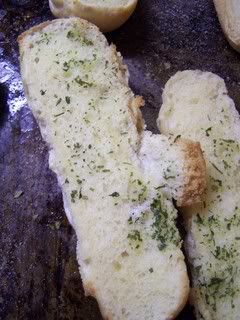 Bake for about 10 minutes, or until lightly toasted



The finished product!