Day 56.

Here's a super easy recipe for stir fry. It's nice and healthy too!

Here's what you'll need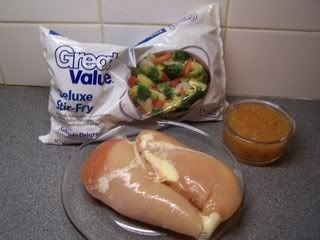 2 boneless, skinless chicken breasts
1 bag frozen stir fry veggies, thawed
1/2 cup Italian salad dressing



Dice the chicken into bite sized chunks.



Throw it in a big pan and cook it through.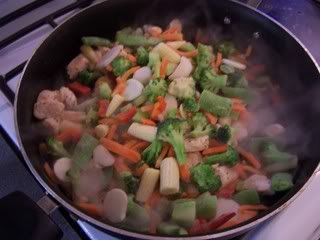 Once the chicken is browned, add in the veggies. I also put a couple tablespoons of water in the pan then slap a lid on it, letting the veggies steam.



Ta-da!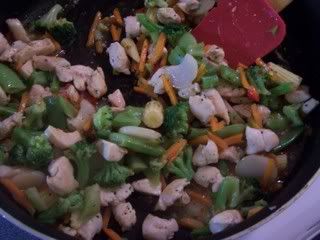 Stir in the dressing and cook it for just a minute, until heated through.



Serve over rice.