Day 45.

I had some bananas that were turning, so I figured it was time to make banana bread!

Here's what you'll need.


2 cups flour
1/2 tsp baking powder
1 tsp baking soda
1 tbsp. + 2 tsp. milk
1 egg
1/2 cup softened butter
1 cup sugar
3 overripe bananas

Preheat your oven to 350*



If you saw my post on banana muffins, you'll know that this is the best way to mash bananas. If you didn't see that one, know now that this is the best way to mash bananas.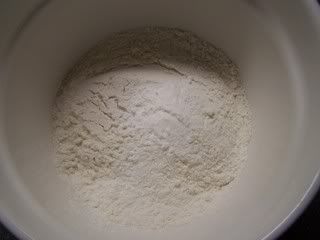 Mix flour, baking powder and baking soda together in a bowl. Set aside.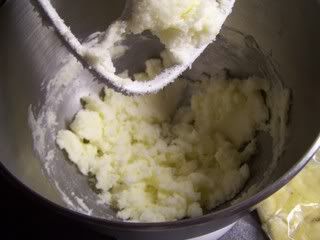 Cream together butter and sugar.



In yet another bowl, mix the milk and egg together with the bananas.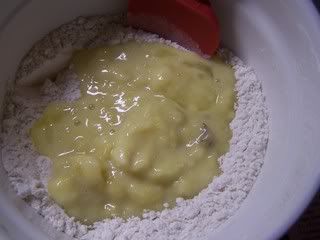 Dump the banana mixture into the flour mixture.



Put it all in the mixing bowl and mix well.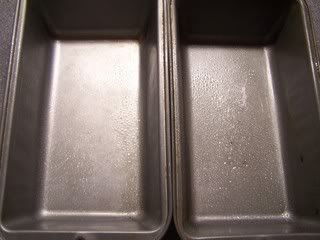 Spray the insides of 2 loaf pans with nonstick spray. You can use just one pan if you want, but it'll be HUGE.



Divide the batter evenly between the two pans.



I like to sprinkle on a bit of cinnamon sugar too.

Bake at 350* for about 30 minutes, or until nicely browned.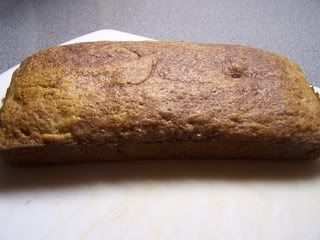 Yum! I think a slice of this with a bit of butter will be my breakfast!