Day 122.

I made this bread to have as a side with chili. It was really good, and actually made pretty good sandwiches the next day.

Here's what you'll need for the bread.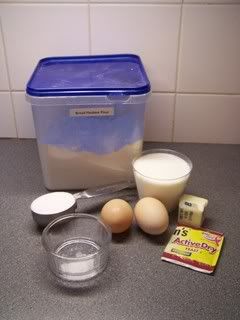 1 cup milk, at room temperature
2 tablespoons butter, at room temperature
2 eggs
1 teaspoon salt
2 cups flour
1/4 cup sugar
2 1/4 teaspoons active dry yeast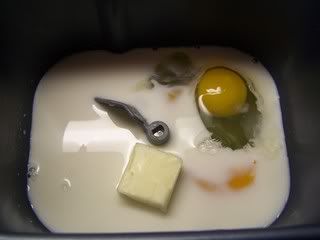 Place milk, butter, eggs and salt into bread machine pan.



Add flour, sugar and yeast. Place in bread machine and set for dough.

Here's what you'll need for the filling.



1/2 cup seeded, diced jalapeno
8 garlic cloves, minced
5 teaspoons butter, at room temperature, Divided
3 tablespoons grated Parmesan cheese, Divided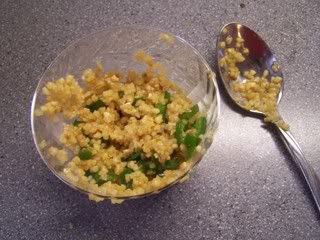 In a small bowl, mix the chopped jalapeno and garlic cloves. Set aside.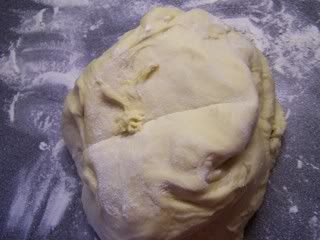 When dough has finished processing in the bread machine, remove it to a lightly floured surface.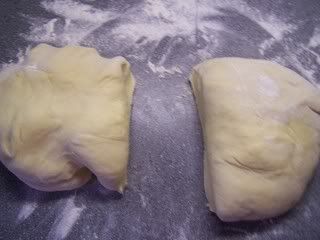 Divide it in half.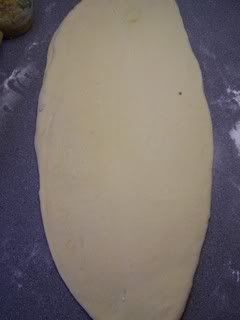 Roll dough into a 14 inch by 9 inch rectangle. (Roughly)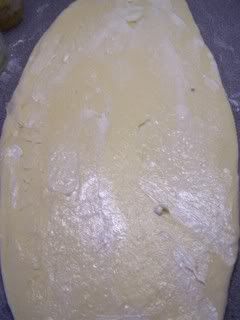 Spread with 1 1/2 teaspoons butter.



Sprinkle with half the cheese. I added some mozzarella because I didn't think it looked cheesy enough.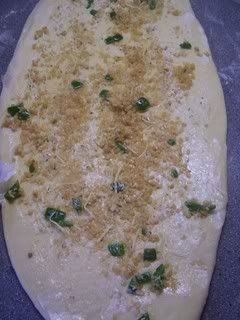 Spread on half of the jalapeno mixture.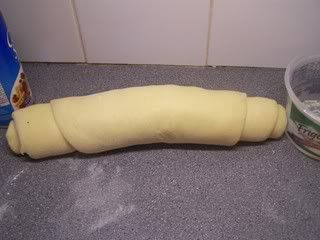 Roll up jelly-roll style.



Place into a greased bread pan.

Repeat with the other half of the dough.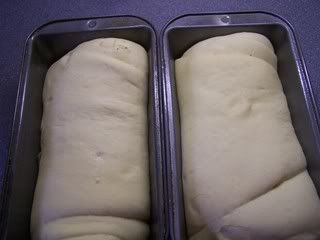 Cover and let rise until doubled, about 40 minutes.

After dough is doubled, preheat oven to 350.



Melt the remaining butter and pour over loaves. Sprinkle some additional cheese on top. I also sprinkled on some garlic salt.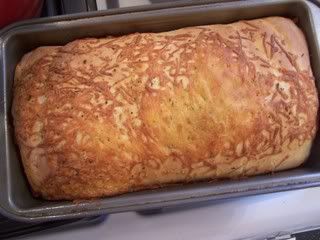 Bake for 30 minutes, or until golden.