Day 144.

I've never cooked much seafood at home, simply because Kurt would never eat it. He's come around a bit now, and will eat it some.

Here's what you'll need.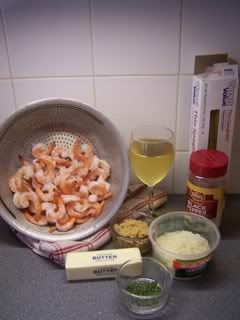 1 8oz. package angel hair pasta
1/2 cup butter
4 cloves minced garlic
1 lb. shrimp, peeled and deveined
1 cup white wine
1/4 teaspoon black pepper
3/4 cup Parmesan cheese
Parsley for garnish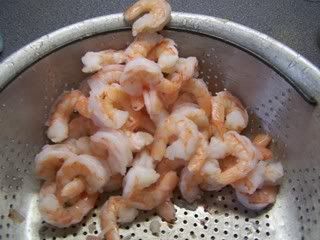 I begin by taking all the tails off of the shrimp. I don't want to mess with them while eating, so I just pull the tails off right from the start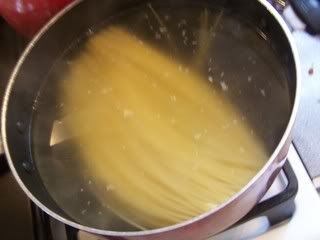 Cook pasta according to package directions.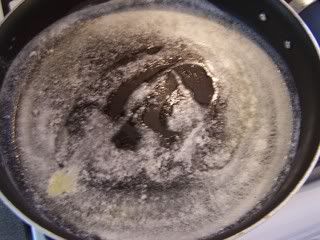 Meanwhile, melt the butter in a large skillet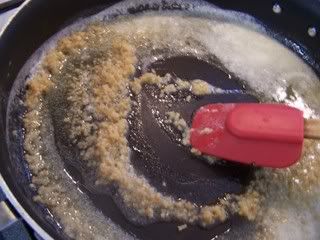 Stir in the garlic, being careful not to burn it.



Add the shrimp. Cook through, about 4 minutes.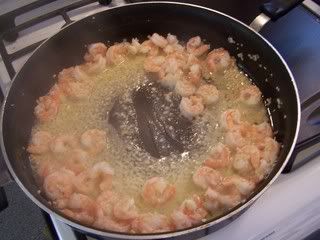 Pour in the wine. Bring to a boil and cook for 30 seconds, stirring constantly. If you have an aversion to using wine, try some vegetable or seafood stock.



Add the pepper.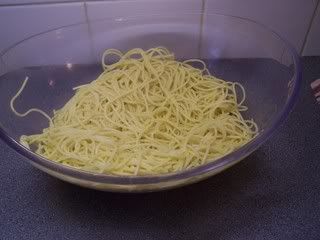 Place the cooked, drained pasta into a serving bowl.



Pour the shrimp mixture on top.



Top with Parmesan and parsley.



Toss well to combine.