Day 136.

I'm always on the lookout for interesting side dishes. This one caught my eye, so I thought I'd give it a shot!

Here's what you'll need.


2 cups cooked rice
2 tablespoons lime juice
1/4 cup (or so) cilantro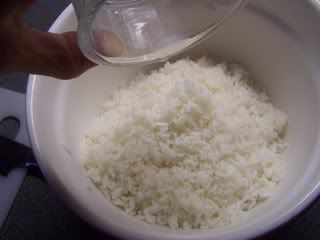 Pour lime juice into rice.



Chop the cilantro and dump it in too.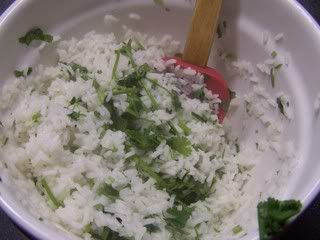 Give it a good stir, and serve!