Day 142.

I came across this recipe and thought it sounded interesting. It is.
It's somewhat spicy, but would make a really good bread for a hearty sandwich.

Here's what you'll need.


1 1/4 cups water
2 tablespoons sugar
1 tablespoon Italian seasoning
2 teaspoons garlic salt
2 teaspoons black pepper
2 teaspoons parsley
3 1/2 cups bread flour
1/3 cup Parmesan cheese
1 tablespoon yeast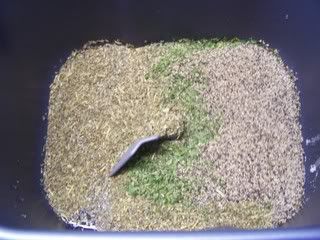 Combine water, sugar, and spices in the pan of your bread machine.



Add flour.



Add Parmesan and yeast.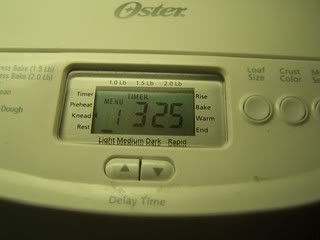 Secure pan in machine and set to 2 lb. loaf, white, light crust.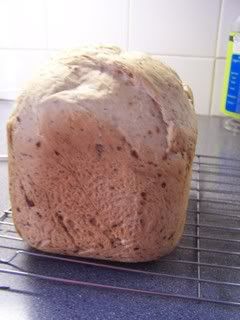 Once finished, cool on a wire rack before slicing.