Day 149.

I'm always on the lookout for no bake desserts. I hate heating up the oven in the summer when it is so darn hot!

Here's what you'll need for these.


1 cup butter
1/2 cup brown sugar
1/2 teaspoon vanilla
3 cups oats
1 cup chocolate chips
1/2 cup peanut butter



Melt butter in a saucepan.



Stir in brown sugar and vanilla.
Then, stir in the oats. Cook on low for a couple of seconds.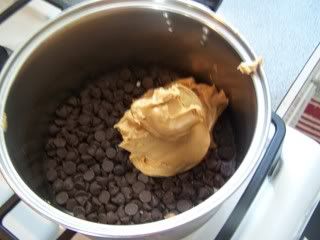 In another pan, melt chocolate chips and peanut butter together.



Press about half the oat mixture into the bottom of a greased 8x8 pan.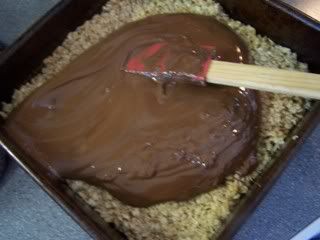 Pour the chocolate mixture over the oats.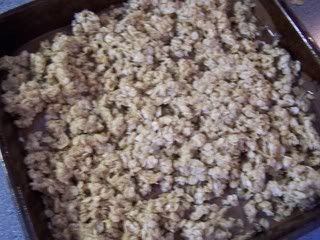 Crumble the remaining oats over the top. Refrigerate for 2-3 hours, or until chocolate is set.



Once cool, cut into bars to serve.