Day 125.

These crescents are super easy to make, and are a great side dish for pasta, subs or pizza.

Here's what you'll need.


1 can crescent rolls
Garlic salt
Basil
Parmesan cheese

Preheat oven to 375* or whatever the crescent package states.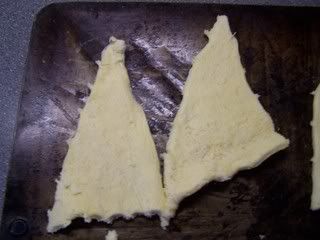 Unroll crescents and separate into individual triangles.



Top each triangle with garlic salt, basil and a bit of cheese.



Roll into crescent shape.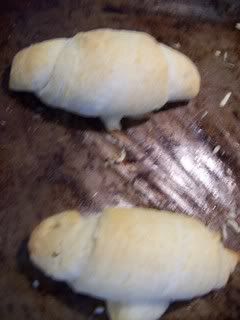 Bake as package directs, usually about 12 minutes.