Day 137.

This recipe is for the marinade. I used it on boneless, skinless chicken breasts, but you could use it on pork, beef, fish, or a whole chicken.

Here's what you'll need.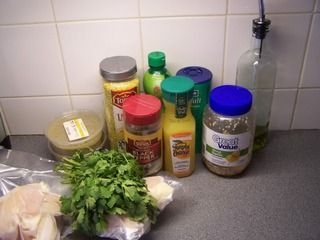 6 cloves garlic, chopped
1 cup orange juice
1/2 cup lime juice
1/2 teaspoon cumin
1/2 teaspoon oregano
1/2 teaspoon lemon pepper seasoning
1/4 teaspoon black pepper
1 teaspoon salt
1/4 cup cilantro
1 cup olive oil
4 boneless, skinless chicken breasts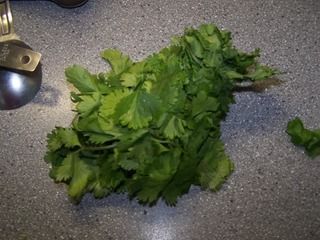 Tear yourself off a nice bunch of cilantro.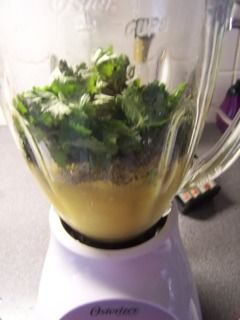 Throw it into the blender, along with the orange and lime juice, cumin, oregano, lemon pepper, black pepper and salt.



Give it a good whirl in the blender until it's all combined.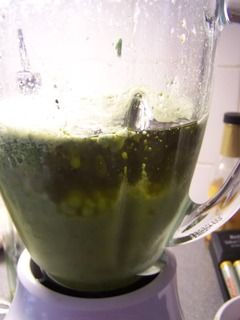 Add in the olive oil and blend again.



Pour the marinade over the meat. Beef, pork and chicken can marinade overnight. Marinate fish for one hour.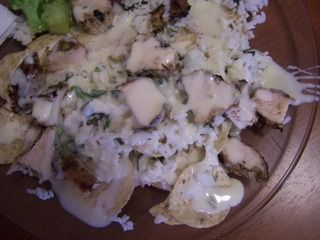 Grill, then serve with lime-cilantro rice from previous post.