Day 134.

These cookies are delish! They're not too sweet, and really buttery.

Here's what you'll need.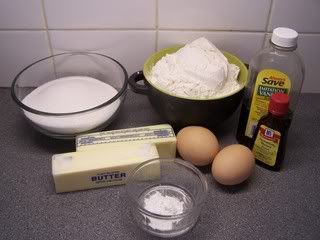 1 cup of butter, softened
1 1/2 cups sugar
2 eggs
1 1/2 teaspoons vanilla extract
1 1/2 teaspoons butter flavored extract
3 1/2 cups flour
1 teaspoon baking powder
1/2 teaspoon salt



Combine butter and sugar in a mixing bowl. Cream together.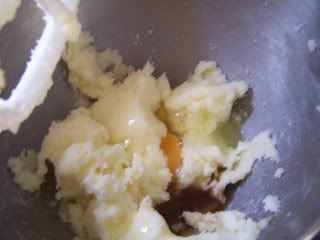 Add eggs and extracts. Mix well.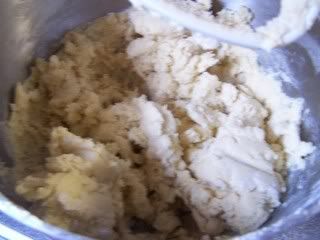 Stir together flour, baking powder and salt. Add to batter and mix well.



Place dough onto plastic wrap.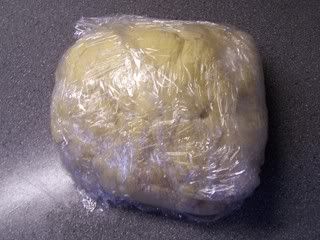 Wrap dough tightly, and chill for at least 2 hours. Mine chilled overnight and was fine.

When you're ready to bake, preheat oven to 350*.



Place the dough between two sheets of waxed paper to roll out. Roll dough to about 1/4 inch thick and place on baking sheets.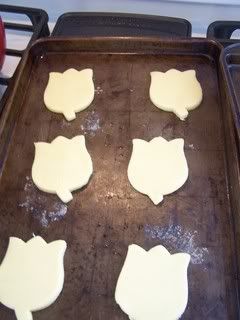 Bake at 350* for 8-11 minutes. Let cool and decorate as desired.