Day 126.

This is one of our favorite go-to meals. It's super quick to make, and really filling.

Here's what you'll need.


Hoagie buns (1 per person)
A bag of frozen meatballs
Spaghetti sauce
Garlic salt
Basil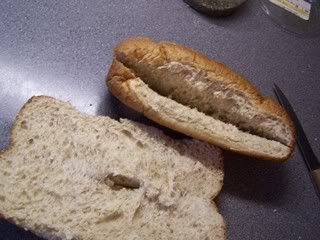 Begin by splitting the buns.



Dump the spaghetti sauce in a pan. Season with garlic salt and basil.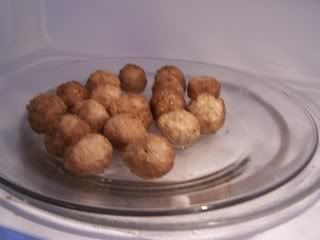 Defrost the meatballs according to package directions.



Stir into the sauce.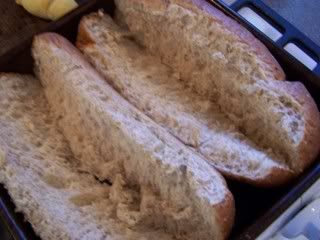 Meanwhile, give the buns a little toast under the broiler. It helps keep the bread from getting soggy.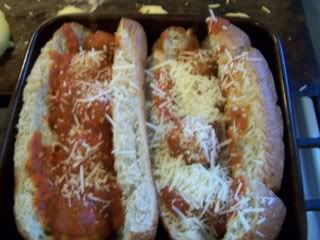 Fill the buns with meatballs, sauce, and cheese if desired. Toast again to melt the cheese.