Day 140.

I love to make this dessert in the summer. It doesn't bake, so that's a plus! It's also simple and has only 4 ingredients.

Here's what you'll need.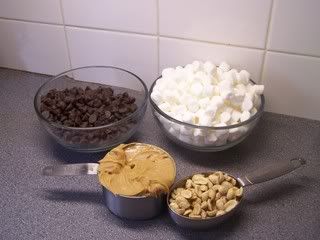 2 cups semi-sweet chocolate chips
4 cups mini marshmallows (about 1/2 a bag)
1/2 cup peanut butter
1/4 cup peanuts



Spray a 8x8 pan with non-stick spray.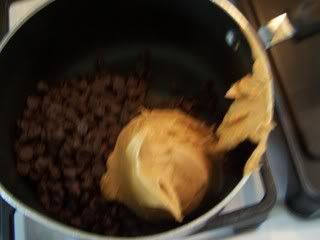 Combine the peanut butter and chocolate chips in a saucepan on medium heat.



Heat thoroughly.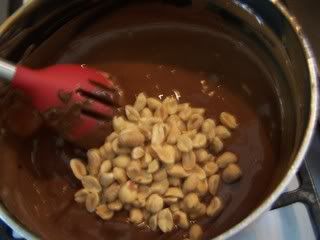 Stir in the peanuts.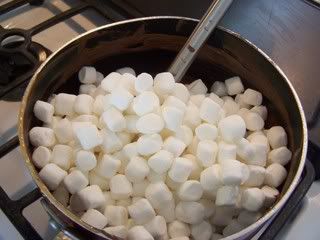 Then the marshmallows.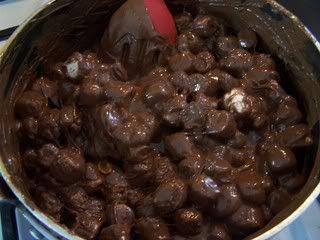 Keep stirring until everything is coated in chocolate.



Pour into the prepared pan. Let cool.
I refrigerate mine, just to speed up the cooling process.



Once cool, cut into bars and serve.