Day 131.

We love taquitos, so I was really thrilled to find a recipe for home made ones!

Here's what you do.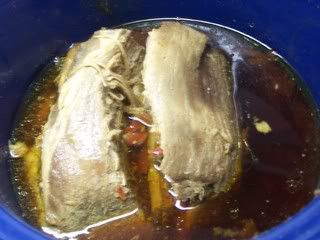 Cook a 2 1/2 lb. beef roast with some garlic and cumin and 1/2 cup water in the crockpot until meat is tender.



Shred the beef. I did this the day before.

When it comes to assembly, you'll need


The beef
2/3 cups salsa
1 cup shredded cheddar cheese
24 corn tortillas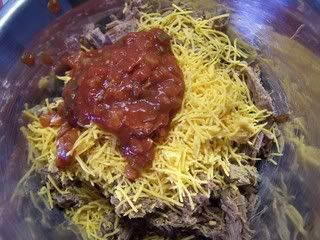 Combine the beef, salsa and cheese in a large bowl.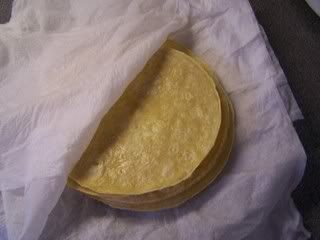 Slightly dampen some paper towels and place on a plate. Lightly sprinkle water on the tortillas, and sit them on the damp towels. Cover with some more damp paper towels.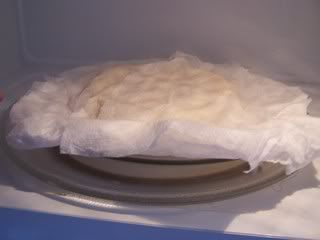 Microwave for about 45 seconds, or until pliable.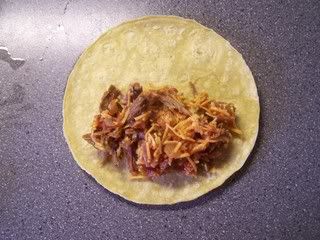 Lay out one tortilla, and top with 1/4 cup beef mixture.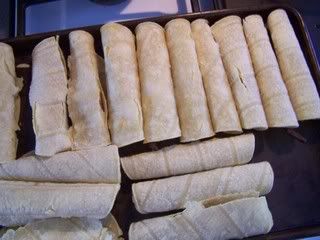 Roll up. Repeat with all tortillas.

These can be frozen now and baked later, or baked now.

Heat oven to 400*.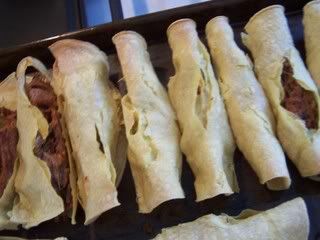 Bake for 10 minutes, or until crispy.

Some of these split open, I think I had them rolled too tight, but it didn't affect the flavor at all.