Day 129.

I made these the other day, and they were pretty tasty! They fell a bit, so they weren't really fluffy, but it didn't change the taste at all!

Here's what you'll need.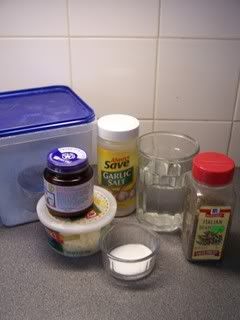 1 1/4 cups water
1 tablespoon sugar
3/4 teaspoon garlic salt
2 teaspoons Italian seasoning
1/3 cup Parmesan cheese
3 cups bread flour
1 tablespoon yeast



Layer ingredients into bread machine pan.

Program to dough setting.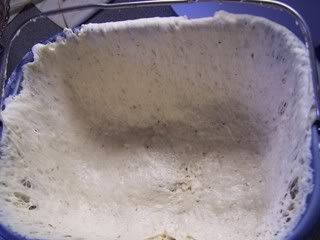 After cycle is completed, remove pan from machine.



Lightly oil a work surface.



Turn the dough out onto the work surface.



Cut into 8 pieces.



Form dough into balls, and place on a greased cookie sheet.



Let rise in a warm area until doubled.

Preheat oven to 400*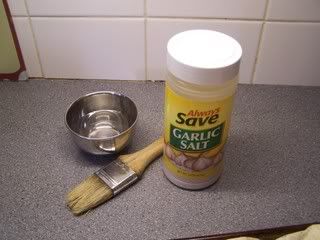 Next you'll need some water and garlic salt



Brush the biscuits with water and sprinkle on the garlic salt.

Bake at 400* for 15 minutes or until lightly browned.