Day 132.

This is the easiest way I have found to cook corn on the cob perfectly.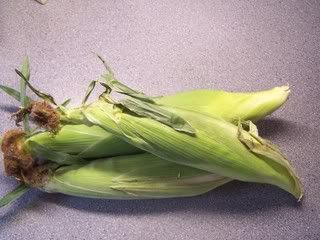 All you need is corn, still in the husk.



Simply place the corn into the microwave.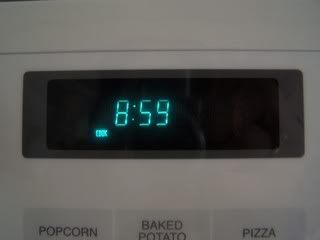 Each ear requires 3 minutes of cook time. I was cooking 3 ears, so I set my microwave for 9 minutes.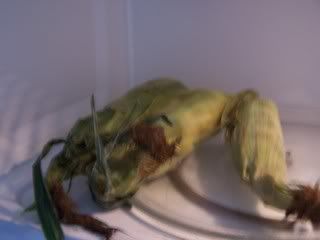 The husks will look kind of wilty when it's finished cooking.



Pull it out of the microwave, and shuck it. The husks will come off easily, as will the silks.