Day 145.

Kurt loves stuffing, so any recipe that features it is a plus in our book!

Here's what you'll need for this one.


About a pound of pork chops
2 tablespoons Worcestershire sauce
1 box Stove-Top stuffing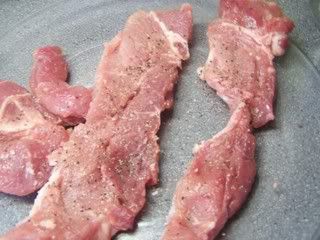 Season the pork with salt and pepper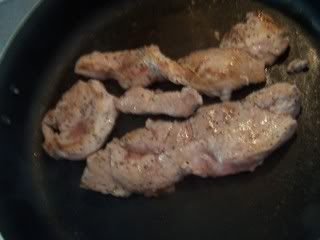 Spray a big skillet with non stick spray and cook the pork in it until done.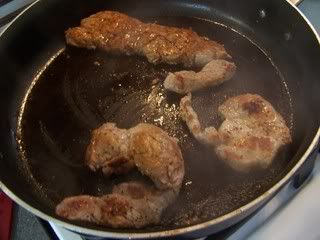 Once the pork is thoroughly cooked, pour the worcestershire sauce in the pan. Follow that with a little bit of water.
Pop a lid on the pan.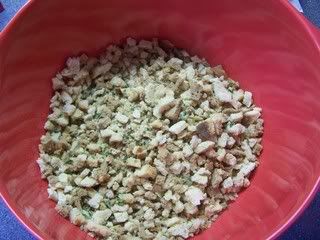 Pour the dry stuffing into a bowl.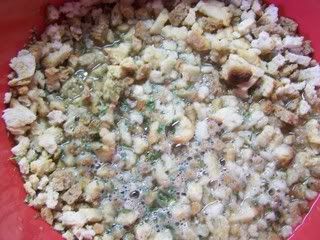 Add 1 1/2 cups HOT water.



Stir well to combine.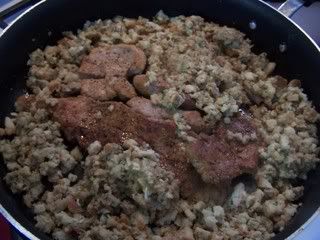 Spoon the stuffing around the outside of the pan.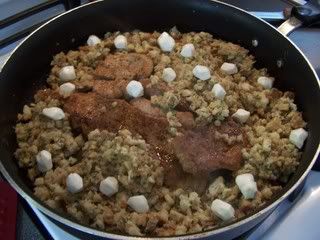 I had some leftover Mozzarella pearls that needed used up, so I threw some of them in there.



Pop a lid on to melt the cheese.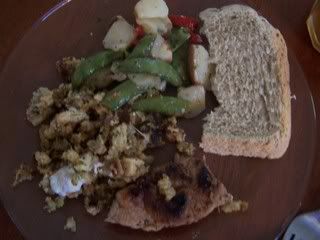 Ta-da!