Day 127.

Now, you may be saying "Caramel Apple? Pork chops? Wha?"
Trust me. These are good.

Here's what you'll need.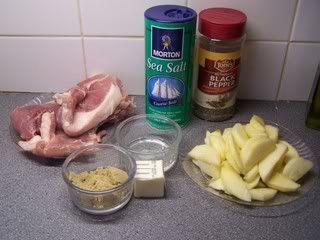 3-4 3/4 inch thick pork chops
1 teaspoon vegetable oil
2 tablespoons brown sugar
2 tablespoons butter
2 apples, peeled, cored and sliced
salt and pepper to taste



Begin by brushing the chops with the oil. Place them, oil side down, into a hot skillet.



Cook thoroughly and remove from pan.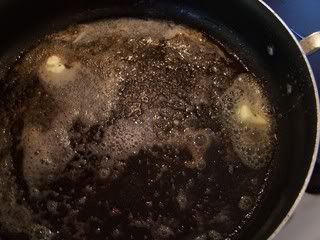 In that same pan, melt the butter.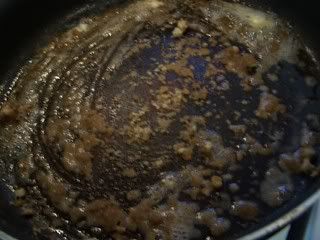 Stir in the brown sugar.



I didn't think that looked like enough butter, so I added 2 more tablespoons.



Stir in the apples.



Add the pork chops back to the pan.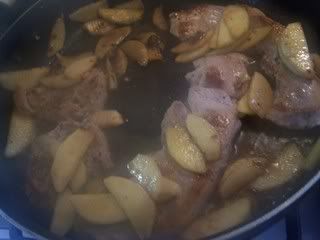 Now, here's my secret for tender chops. Add about 2 tablespoons of water to the pan, then slap a lid on it. Let it cook until the liquid is absorbed. This kind of steams them, and helps to keep them tender.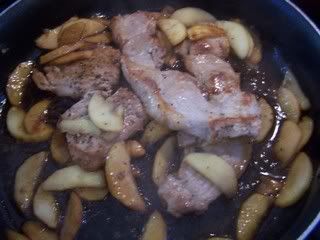 See?