Day 138.

We eat a lot of popcorn around here. I have an air popper, so it's fairly healthy. It's also cheap! We get bored with regular old popcorn, so I thought I'd mix it up for Millie. Needless to say, she loved it.

Here's what you'll need.


Popped popcorn, preferably air popped
Melted butter
Cinnamon-sugar



Simply pour butter over popcorn.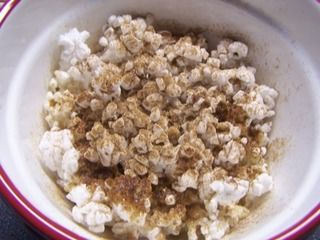 Shake on some cinnamon-sugar.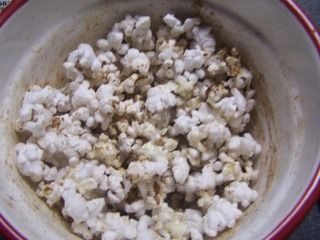 Stir to combine.