Day 123.

Since Millie has a summer birthday, she celebrated her "birthday" at school on Monday. These were the treats we took.

Here's what you'll need.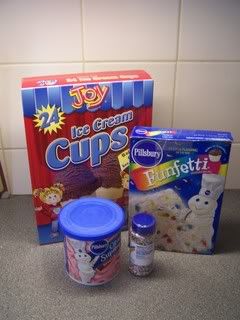 24 ice cream cones
1 box of your favorite cake mix
Icing
Sprinkles or other decorations

Preheat oven to 350*



Mix the cake according to package directions.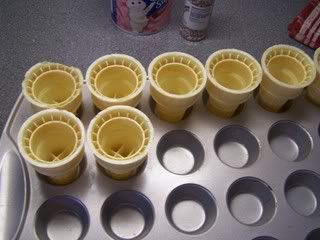 Prep your cones. I've found it easiest to put each cone into the cup of a mini muffin tin.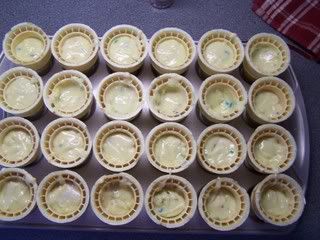 Fill each cup approximately 2/3 full (about 1/4 cup of batter)



Bake for 15-20 minutes, or until a toothpick inserted in the middle comes out clean.



Let cool and decorate as desired.