Day 143.

I whipped these up the other night when Millie had a couple of friends over to watch a movie. You can leave out the white chips and have some awesome chocolate chip cookies, but I had white chips on hand so I figured I'd go ahead and throw 'em in.

Here's what you'll need.


2 1/4 cups flour
1 teaspoon baking soda
1 cup butter, softened
3/4 cup sugar
3/4 cup brown sugar
1 tablespoon vanilla extract
2 eggs
2 cups chocolate chips

AND


About a cup of white chocolate chips

Preheat oven to 375.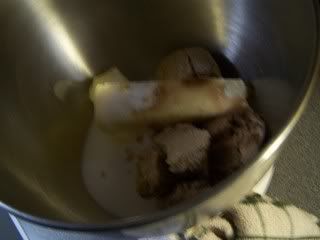 Combine butter, vanilla, sugar and brown sugar in a mixing bowl. Beat well.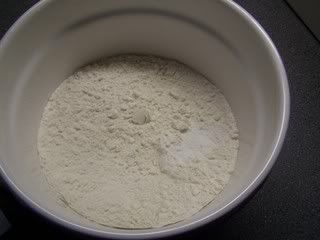 In another bowl, combine flour and baking soda.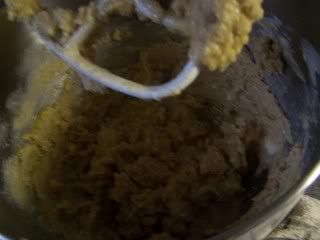 Add eggs to butter and sugar mixture and beat well again.

Add the flour mixture to the butter mixture. Whoops. Guess I didn't get a picture of that.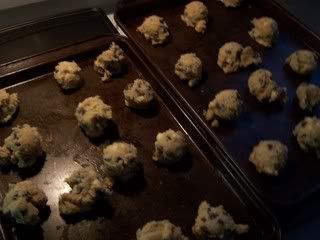 Portion out dough onto cookie sheets. Bake at 375 for 9-11 minutes.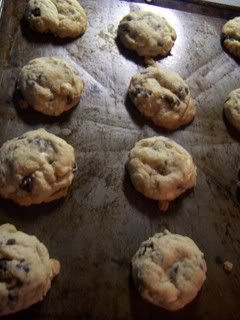 Cool completely.