Day 148.

This recipe was in the same magazine as the watermelon chicken. I figured while we are diving in with something new, we should try this as well.

Here's what you'll need.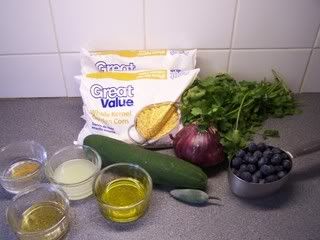 2 bags frozen corn-cooked according to package directions and room temperature
1 cup fresh blueberries
1 small cucumber
1/2 red onion
1/4 cup (or so) fresh cilantro
1 jalapeno
2 tablespoons lime juice
2 tablespoons olive oil
1 tablespoon honey
1/2 teaspoon cumin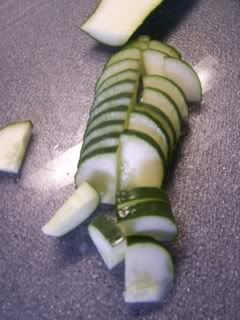 Slice the cucumber in half, then in half again, and then into slices.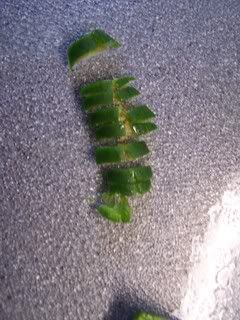 Slice jalapeno.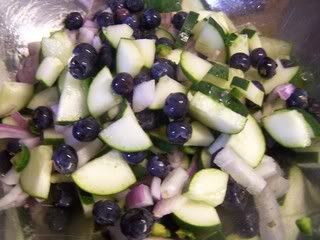 Combine sliced onion, jalapeno, cucumber and blueberries in a large bowl.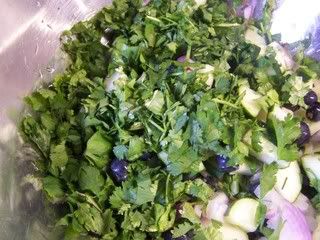 Add a nice handful of chopped cilantro.



Combine lime juice, oil, honey and cumin in a lidded container.



Shake well.



Add dressing to bowl.



Stir in corn.



Toss well, serve chilled.